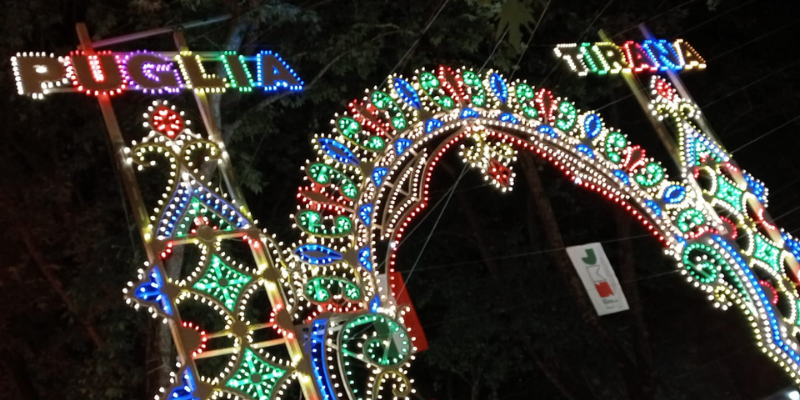 Puglia – Albania, Joint for Future
Overview
Artistic public installations - The Apulian "Luminarie"
In Skanderbeg Square a traditional "harmonic box" was installed. It is a typical wooden structure with a shape that recalls a "basilica dome" which is used to contain the Apulian "popular music bands" during concerts in the squares on the occasion of religious festivals.
In Shëtitorja Murat Toptani, on the other hand, "arches of lights" will be installed with traditional shapes and designs from Puglia.
The assembly of the 2 installations, entrusted following a tender to the Paulicelli company, started on 27 May, to remain until 7 June. The inauguration was yesterday, May 31, in the presence of the Regional Councilor for Economic Development and International Policies, Alessandro Delli Noci.