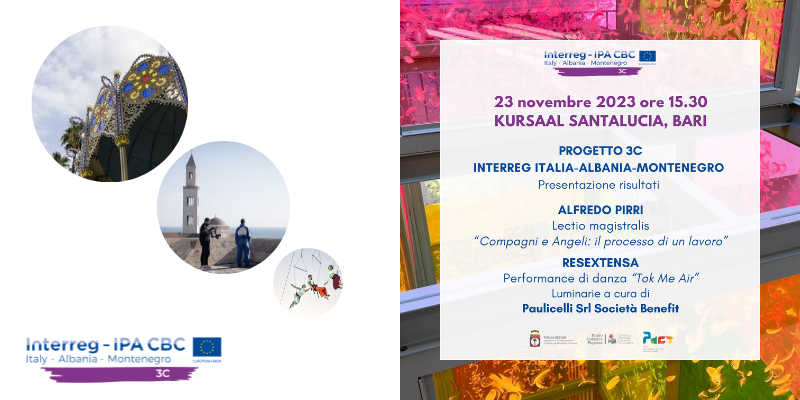 Teatro Kursaal Santalucia, Bari
3C Cross-border exchange for the development of Cultural and Creative industries-Final event
Overview
On Thursday November 23rd, at 3:30 pm, the Department of Tourism, Economy of Culture, and Valorization of Territory of the Puglia Region will present the final results of 3C project, financed by the Interreg Italy-Albania-Montenegro Programme.
Following this presentation, the renowned artist Alfredo Pirri will deliver a lectio magistralis on the "Compagni e Angeli" installation, housed within the former Rossani Barracks in Bari, the future location of the Regional Library Center.
The event will culminate in a contemporary dance performance titled "Tok Me Air," curated by Elisa Barucchieri's ResExtensa company. Additionally, an exhibition of luminarie, curated by Paulicelli Srl, will complement the artistic showcase.
Don't miss it!