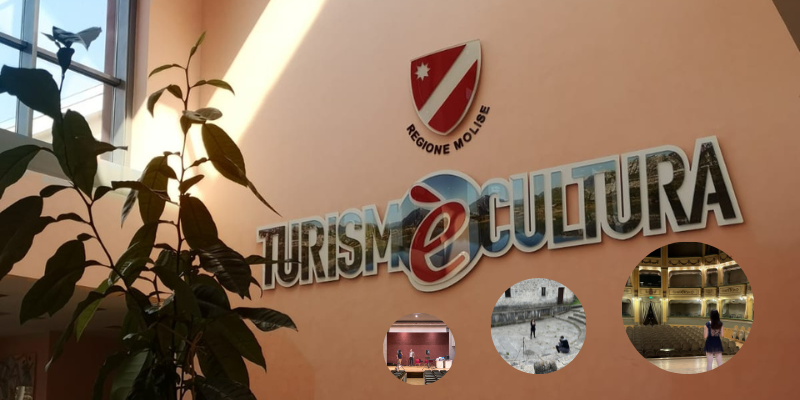 Palazzo Ex Gil, Campobasso
Exhibition of the outputs of Arts Mobility and Visiting Program in Molise
Overview
The last workshop "3C Projetc Cross-border exchange for the development of Cultural and Creative Industries: Exhibition of the outputs of Arts Mobility and Visiting Program" organized by Molise Region will be held on 21st November in Palazzo Ex Gil in Campobasso.
The event will be divided into two parts. In the morning, the exhibition space will be opened where an exhibition of products made within the 3C project has been set up, which will be followed by a workshop dedicated to schools. 
In the afternoon there will be a last meeting where the results achieved by the project will be presented. Don't miss it!