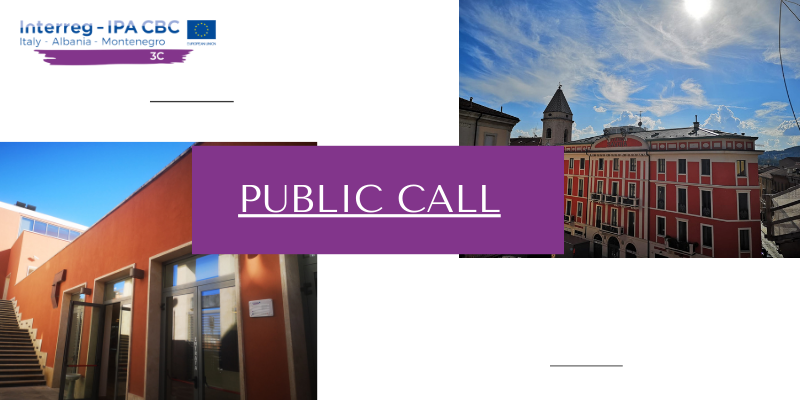 📣 Public Call 📣 - Molise Region
Overview
Within the activities of the 3C project,  funded by the Interreg IPA CBC Italy-Albania-Montenegro Programme, of which Molise Region and Fondazione Molise Cultura are partner, a public notice is open for expressions of interest for participation in a two-week workshop. 
Artists from Montenegro, Albania and Puglia Region and Molise Region, will take part in a two-week workshop (approximately from the 6th to the 12th of March 2023 online and from the 20th to the 26th of March 2023 in person, (unless changes that will be promptly communicated) hosted in the rationalist-style palace named "GIL" in Campobasso (Molise Region).
The aim of the workshop is to create and produce a contemporary and experimental piece of music inspired by the local musical heritage and to the local bagpipe, in Italian "zampogna". It will also be realized a video clip inspired to the music composed and the selected artists will be part of it. The video clip will be publicly presented during a final exhibition which will take place in the project's countries in April 2023.
A maximum of 2 participants for workshops from Albania, Montenegro and Puglia and a maximum of 4 participants from Molise can take part.
Interested parties can express their interest in this notice by sending the request for participation accompanied by the required attachments, no later than the 8th of February 2023 at 12:00 local time to the address: 3c[at]regione.molise.it.
Please find all the info in the document below.