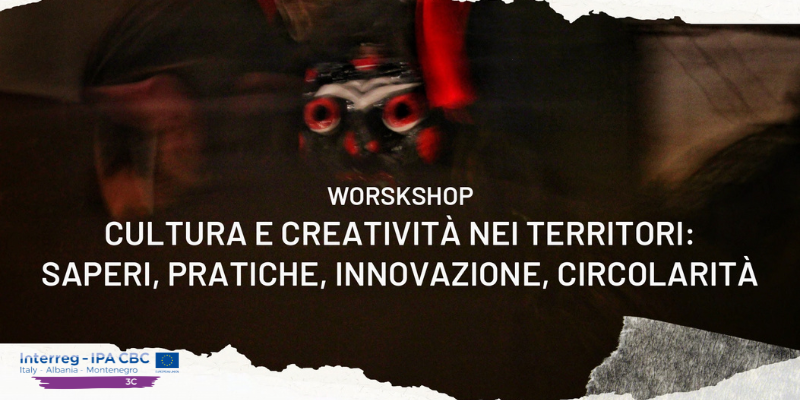 3C Project, Workshop "Cultura e Creatività nei territori"
Overview
The workshop "Cultura e Creatività nei territori" organized by Molise Region will be held on 11th February in the magnificent setting of Tufara's castle.
This workshop aims to promote dialogue and networking among cultural and creative enterprises, with a strong emphasis on the employment opportunities these industries create in the region. It will be also an occasion to discuss how the digital skills and in general the digital world give high visibility to the intangible heritage.
On the same day, in the afternoon, in Tufara will perform one of the most famous carnival mask in Molise, the "Diavolo". The "Diavolo" represents an archaic carnival mask that, as tradition tells, suddenly appears on the last day of Carnival in the alleys of the village, revealing itself among races, jumps and dances. 
Don't miss it!